VIP lounges with Lounge Pass is an opportunity to spend the time at the airport as comfortably as possible. If you order this service from us, you can enjoy the silence and tranquility, being protected from the chaos of the busy airport terminal.

VIP-halls at the airport – it's a calm, comfortable environment, which can help you to relax between flights. The halls allow you to enjoy soft drinks and light snacks, read the press or watch TV.
Now you have a wide selection of VIP-halls in each airport around the world. Prices start at only $ 19 / € 16 per person. If you order LOUNGE-PASS service from us, you will feel like a VIP-person, regardless of the airline or the class of flight! At the same time, you do not overpay anything!

Here is a list of several services that will be available to you in more than 400 LOUNGE-halls around the world:
Free drinks.

Magazines / newspapers.

Wi-Fi access.

Convenient places for work and leisure.

TV.

Telephone and fax.
A detailed list of LOUNGE-halls around the world can be found in the brochure in the attachment.
Reserve VIP hall, by contacting us by phone: +7 727 355 05 25 ext. 1741 or write on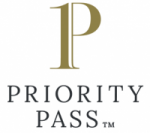 Also we have the opportunity to arrange the Priority Pass (annual card-membership for visiting lounges around the world). If you travel often and want more comfort in transit, then this offer will interest you, just fill out the form and send it to